Click on image below to learn more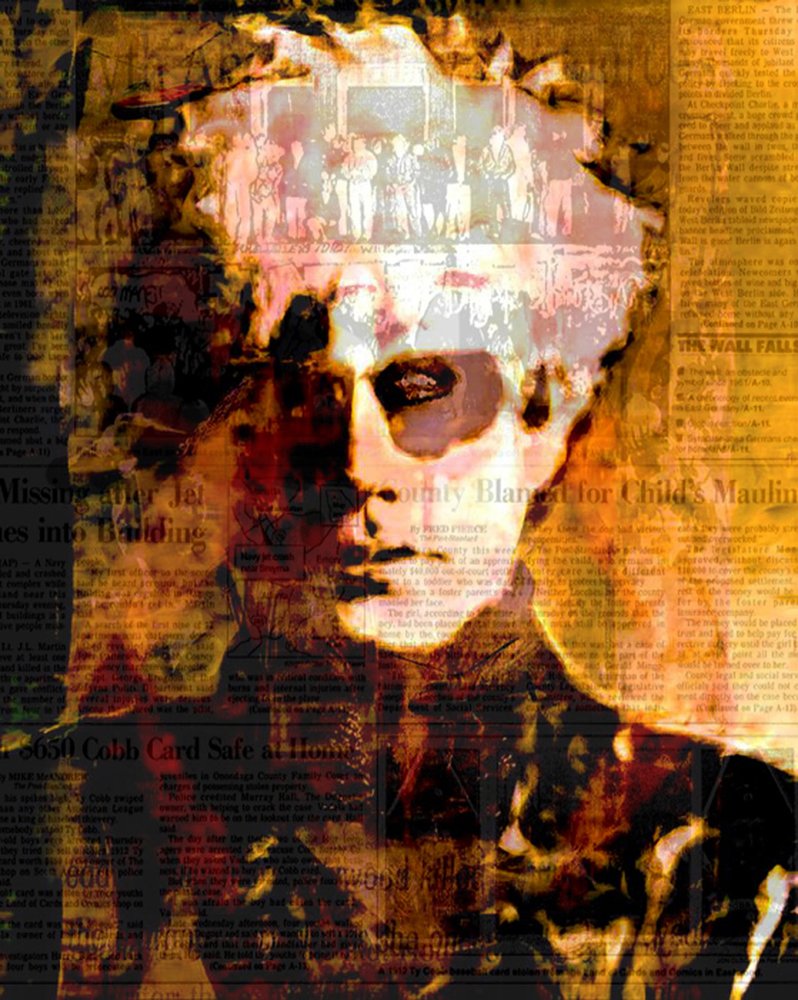 Warhol mixed media painting
Leah started her career as a fashion designer and graphic artist in the music industry. Her involvement in the music industry included working in Promotion, A&R and music management as well as creating artwork for CD and album covers for various record labels. Leah Devora decided to make art her true passion and returned to New York to attend Graduate school at Pratt Institute where she received her MFA in Painting. Throughout the years she has exhibited in galleries in New York, Amsterdam, London, Los Angeles, Aspen and Miami. Leah Devora likes to think of herself as a storyteller as well as a painter. Her work contains narrative elements in all the work by creating a time capsule within the art. Each painting capturing a year and story relating to the person being portrayed in the art.
https://www.youtube.com/watch?v=9xjuBzJVXYc&feature=youtu.be MFA- Pratt Institute, New York - Painting/New Media 1998
BFA- School of the Art Institute of Chicago - Sculpture/Fiber 1988
SELECTED EXHIBITIONS
2013 - Scope Art Fair, Untitled Art Projects, New York
Arclight Cinemas Hollywood and Sherman Oaks, Ca.
2012 – Pool Art Fair , Leah Devora Contemporary, New York
2010 - Red Dot Art Fair , Leah Devora Contemporary, Miami Beach
Howard Schepp Fine Art , Palm Desert
2009 - Pool Art Fair , New York
Arclight , Los Angeles
2008 - The Artist Fair , Miami Beach
Art Expo , New York 2008
Art Expo , Las Vegas
Artist Project , Chicago
2007 - Group Show, Royal Street Galleries, Aspen
Grey McGear Modern, Los Angeles
2005 - Crafting The LA Experience, Folk and Craft Museum, Los Angeles
Time Capsules, Grey McGear Modern, Los Angeles